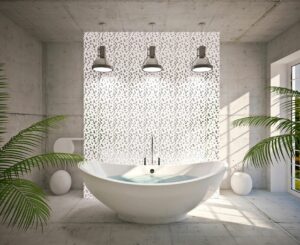 A bathroom remodel can range from a few alterations to an entire transformation. Argabright & Son Construction has mastered the art of bathroom remodeling. The need for more space is often a motivating factor for a bathroom renovation. Typically, older bathroom showers are significantly smaller than what is popular, or deemed acceptable, by today's standards. The modern-day bathroom offers greater space and a variety of features to create a spa like experience.
An obvious factor that drives bathroom remodels, is the desire to update. Homeowners are compelled to act, because they feel their bathroom looks old and is outdated. There are a lot of details in a bathroom that combine for an overall look and feel. Noticeable stylistic trends influence:
cabinet designs
lighting fixtures
commodes
sinks
faucets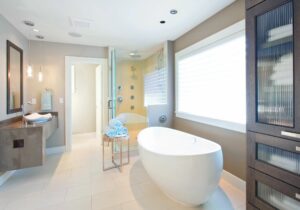 Argabright & Son Construction believes the direction of your bathroom remodeling will be influenced by which bathroom you decide to remodel. The details and appropriate items for a master bath are quite different than a powder room. When planning out a bathroom renovation, take time to think about not only the style you prefer, but the functionality it will provide as well.
Do you want your bathroom to be more energy efficient? Does it need more storage room? These are just a few things to consider before you finalize plans with your contractor.
Take advantage of creative sites online as well as magazines. Pictures can help illustrate the renovation you desire. Your new bathroom is more than just hot and cold water with a mirror; it's a space that can alleviate stress after a long day, or an area to get your day started off right. The master bathroom design should incorporate elements that promote relaxation.
Often, the master bathroom is shared by more than one individual, so space becomes an important measurement. Incorporating enough counterspace and having significant changing space are just a couple of features Argabright & Son Construction recommends considering. Soaking tubs, dual shower heads, jet propulsion spas, flat screens, speakers, magazine racks and heated floors are all a part of the ever-growing amenities available for your next bathroom.
Lighting is an attribute that goes beyond stylish fixtures. Windows and skylights can supply natural light during the daylight hours.  Argabright & Son Construction can customize your bathroom for any needs. Whether it's designed for children, or the elderly, Argabright & Son will provide quality craftsmanship to your new bathroom oasis.