We are proud of Argabright & Son Construction's long-standing reputation for innovative design and outstanding service.  The professionalism, craftsmanship and experience, offer homeowners a superior renovation experience.
For most homes in America, the kitchen is the center of activity. Remodeling the kitchen can seem like a daunting task. The inconvenience to the household gives many homeowners anxiety when considering such an undertaking. Argabright & Son Construction makes the kitchen renovation process palatable for any homeowner. There are lots of items in a kitchen that can deteriorate over time. Cracked tiles, worn cabinets and outdated appliances, can create the opportunity for a kitchen renovation.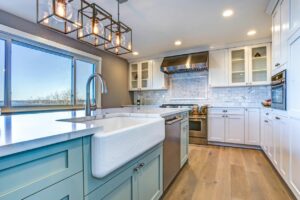 Homeowners often remodel their kitchens to increase the value of the property. A remodeled and attractive kitchen can appeal to potential home buyers. The quality craftsmanship that Argabright & Son Construction delivers will enhance any home. Whether you add skylights to improve natural light, or opt for energy-efficient appliances, Argabright & Son will create the attractive, modern, user-friendly kitchen you have always dreamed about. We can weave in custom features specific for your kitchen needs. Options such as breakfast bars and coffee stations can elevate the kitchen experience.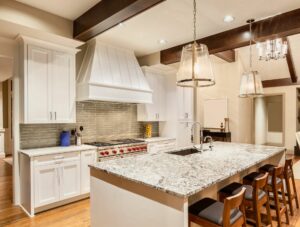 For a homeowner who enjoys food preparation and considers him or herself a foodie, the prime reason for a remodel is the desire to have a gourmet kitchen with state-of-the-art amenities that meet the cook's needs. Some homeowners simply want change. The current kitchen might be functional, updated and attractive, yet no longer appeals to the homeowner.
"Jay did an amazing job with the project I hired him to do. I purchased a 1960s brick ranch with a very boxy layout and wanted to open up the layout of the kitchen/dining area. Jay came out looked over everything listened to what I wanted and had awesome insight on how we could achieve the outcome. In not much time at all he brought my house right up to 2014. He is truly a professional, an artist when it comes to his craft, and an all-around great guy! He has officially made himself my "go-to" contractor. (He even worked on his birthday!)"