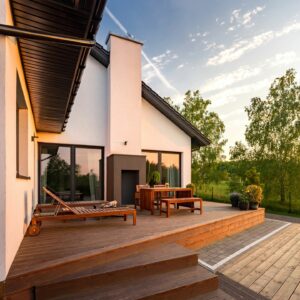 Decks and patios are an important part of any modern floorplan, especially when you're looking to entertain others. A great deck or patio allows a homeowner to accommodate guests, engage in outdoor activities such as grilling, hosting get-togethers and places to lounge. Decks and patios both help to tie the exterior of a home together, in an aesthetically pleasing way. Naturally, you need your deck and patio to be custom tailored to your needs and specifications. Above all else, you'll want them to stand the test of time.
Let the skilled and knowledgeable craftsmen at Argabright & Son Construction create you a space that complements the rest of your home. Argabright & Son uses choice materials that will be constructed solidly and withstand the rigors of the elements. When it comes to versatility and quality, you can trust in Argabright & Son to follow through on many different styles of decks and patios.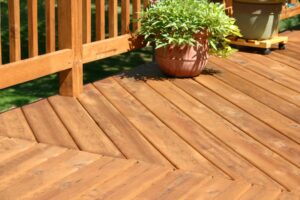 Unique styles of construction include:
multi-tiered decks,
attractive diagonal deck installation
custom hand-railings
built-in benches and planters
Outdoor patios can help allow a secondary lounging spot that allows you to enjoy the outdoors in style. Our custom-built decks and patios ensure that you can entertain your guests and make sure that they are always comfortable.
Custom-crafted features will give your outdoor space the finishing touch it needs to impress. In this way, Argabright & Son adds to your home's equity, and can make it stand out from other homes that don't have that same desirable outdoor area. At Argabright & Son, your deck and patio will only be limited by what you can imagine. If you're looking to build off a pre-existing design, Argabright & Son can do that for you, too.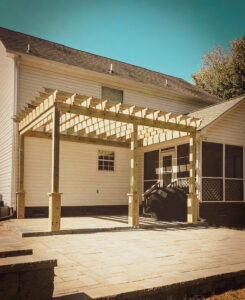 Make the best use of all your home's outdoor space, reduce clutter and have your home look fabulous while doing so! Take advantage of the mild weather in Southeastern North Carolina with a custom-built creation from the experts at Argabright & Son. Let us bring your imagination to life and add that special touch to your outdoor area.