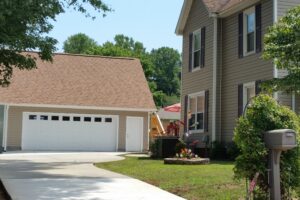 In the modern home setting, one of the biggest assets that you could ask for is plenty of storage space. Garages are excellent features for storing vehicles, materials or providing workspace. You will want to make sure you have plenty of room in your garage addition to accommodate for all of it, while still complementing the aesthetics of your home. The last thing anyone wants in their home is clutter.
Argabright & Son Construction has the tools and the skillset to give your home exactly what it needs with a custom garage or finished attic. The benefits of having a garage or attic are numerous, especially when it's been specifically constructed for your needs. Attics with a proper layout can give you even more room to store spare items, while garages offer a perfect extra workspace. A custom garage or finished attic space built by Argabright & Son Construction will be custom built and made to the specifications that you desire.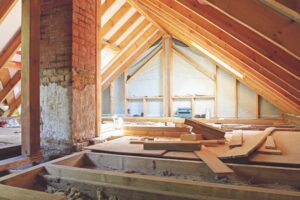 Garages and finished attics not only help to tie the utility spaces in your home together, but they also help to keep your home organized, versatile and safer. When you trust Argabright & Son to deliver, we do so without compromise. You are in control of the spaces that you want, and how you want them to appear. Once the finished attic or garage has been planned out, we'll get to work to making your dreams a reality.
Let the craftsmen at Argabright & Son Construction create you an area that promotes greater efficiency while remaining unique to you and your home's design.