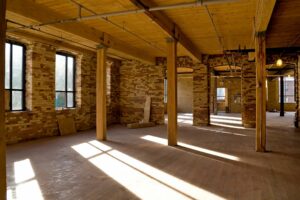 Argabright & Son custom homes are known for the quality craftmanship that goes into every build. Argabright & Son Construction will work tirelessly to ensure your vision is realized. Jay Argabright gives personal attention to every aspect of the homes he constructs. His attention to detail is evident in the woodworking in each home he builds.
There's no substitute for enjoying a home filled with your choices. With an Argabright & Son custom home, you're not limited to just decorating rooms. Design and functionality are integrated to make your dream home a reality. Argabright & Son Construction will help you through the process of determining the size of your dream home, the number of bedrooms, bathrooms, and how many stories. This journey will help you determine whether you would like a gourmet kitchen, wine cellar or a particular architectural style.
There is an abundance of reasons to choose a custom-built home. The process of a custom build allows you to personalize the details of every room. Argabright & Son Construction will assist you with everything from the ground up. You can decide on layouts, cabinets, fixtures, flooring and more. You can include open spaces to entertain, or cozy rooms with natural light. Your Argabright & Son custom home will fit all your needs.
A new custom-built home will include modern features and technology, all designed to fit your lifestyle. One bonus of building a new home is the ability to take advantage of energy-efficient materials. A new home built by Argabright & Son will give you peace of mind regarding big maintenance issues that affect older homes. When you build custom, you have the freedom to choose where you invest your dollars. We believe in transparent pricing and can provide budgeting solutions for your plans.
Whether you're building a home to retire to or one for a family with kids, your custom Argabright & Son home will be the best choice you ever made.